GET A FREE QUOTE
Our Construction Teams Are On-Hand To Help Everyday
Free Quote
These guys are the best. They saved my son's room in my basement from major flooding. The project involved putting in a drainage system below the thick concrete floor and digging below my foundation to drain the water out to a sump pump and eventually out to the street. They cut through the floor and dug their way almost to china like a team of super heros who clean up after themselves. Now my son's room is dry and cozy. I highly reccomend John Jameson and his team, they are skilled, professional, and surprisingly affordable. I first saw their work when they raised my neighbors entire house up to build an addition on the first floor. They really know their stuff!
John and his crew did my foundation and basement, with great results. The basics: he did what was agreed to, performed the work in a timely manner, took pride in their work, and is a great communicator (ie he calls & calls you back! ). I'm an architect and probably not an easy client and John did a great job.
JAMESON CONTRACTORS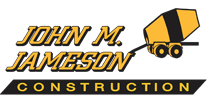 2515 Santa Clara Ave. Ste #206
Alameda CA, 94501

Office – (510) 749-8363
Cell – (510) 755-3975
Talk To Us Today For Your Free Quote
Please use the below form to help steer us into which type of project you are interested in with us.